2023 Smart Growth Awards

Announcing the winners of the
2023 Smart Growth Awards!
New Jersey Future's Smart Growth Awards honor projects, plans, and policies across the state that demonstrate smart growth principles in action. The awards shine a spotlight on individuals, businesses, and organizations with the vision to encourage smart growth values and designs.
The 2023 celebration will bring us back together in person on October 3 from 5:30–8:30 p.m. at the New Brunswick Performing Arts Center to celebrate our winners. Purchase your tickets today – early bird deadline extended to September 23! Can't attend the celebration? Support our work with a donation.
This year's Smart Growth Awards honors seven incredible winning projects for their groundbreaking contributions to making New Jersey communities sustainable and strong. Check out this year's winning projects and their partner teams below!
---
2023 Smart Growth Award Winners
BARBARA GEORGE JOHNSON
Cary Edwards Leadership Award
Public policy professional combining academic and practical approaches to elevate health as a place-based issue, reduce healthcare disparities among urban and ethnic populations, and champion the sustainable revitalization of our cities.
NICOLE MILLER
Cary Edwards Leadership Award
Dedicated advocate and effective voice on intersectional equity in water infrastructure investment, transportation, and climate change who increases awareness and action at both the
state and local levels.
GEORGE VALLONE
Redevelopment Trailblazer Award
Redeveloper with over four decades of commitment to repurposing sites and buildings and demonstrated industry leadership on green infrastructure, brownfield remediation, and mixed-used development bridging private, public, and nonprofit sectors.
BARCLAY STREET APARTMENTS
A partnership between local health care providers and developers to provide 56 affordable housing units in Paterson to create healthy, stable living conditions.
Primary Partners: New Jersey Community Capital |
New Jersey Community Development Corporation |
New Jersey Housing and Mortgage Finance Agency | St. Joseph's University Medical Center | Thriven Design
CLINTON HILL EARLY LEARNING CENTER
Transforming a long-vacant urban site in Newark into a thriving and vibrant destination for the youngest community members through the thoughtful design and construction of a
welcoming learning center.
Primary Partners: City of Newark | Clinton Hill Community Action |
Clinton Hill Community & Early Childhood Center, Inc. | DIGroup Architecture | La Casa de Don Pedro | Maher Charitable Foundation
GANT-GILBERT ARTS COLLECTIVE
A mixed-use, community-oriented, artist focused, affordable housing project located in the Clinton Hill section of Newark including community and office spaces, café, and gallery below 27 affordable units.
Primary Partners: City of Newark | Invest Newark | OCA Architects, Inc.
HINCHLIFFE STADIUM
Redevelopment of Paterson's historic baseball stadium to include a new restaurant, museum as well as additional senior affordable housing and parking to attract visitors and boost civic pride.
Primary Partners: BAW Development LLC | Clarke Caton Hintz Architects | City of Paterson |
New Jersey Department of Community Affairs | New Jersey Economic Development Authority |
New Jersey Housing and Mortgage Finance Agency | RPM Development LLC
LORD & TAYLOR/TRAIN STATION REDEVELOPMENT PLAN
Bold new plan for reuse of a shuttered department store building and integrated green design strategies to reinvigorate Westfield and convert the space into a vibrant, mixed-use downtown.
Primary Partners: EJ Economic Development Advisors | Greenbaum, Rowe, Smith & Davis LLP |
HBC Streetworks Development | Topology | Town of Westfield
ONE THOMPSON AVENUE
Development of a 70-unit family building in Dover on a previously underutilized municipal parking lot fulfills Dover's master plan, adds density, mirrors local architecture, and provides the first affordable housing development in town in over a decade.
Primary Partners: MidAtlantic Engineering | NJ Transit | Pennrose, LLC | Thriven Design |
Town of Dover
SOMERSET COUNTY PRESERVATION PLAN
First of its kind plan that combines open space, farmland, and historic preservation plans to provide funding and partnerships, and balance reuse opportunities with economic development to attract business and tourism to the county.
Primary Partners: Barton Ross & Partners LLC | County of Somerset | Heritage Strategies |
Land Stewardship Solutions, LLC | New Jersey Conservation Foundation
---
Thank You to the 2023 Smart Growth Awards Sponsors
Title Sponsor
---
Community Builders
---
Strategic Partners
---
Media Sponsor

---
Supporters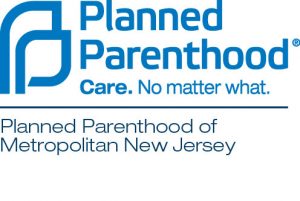 ---
Contributor
---
Colleagues

---
Sponsorship Opportunities
The Smart Growth Awards is a critical fundraising event to support the year-round work of New Jersey Future. By sponsoring this event, you will help advance the mission of New Jersey Future to secure economic opportunity, community vitality, and quality of life for all New Jerseyans. Learn more about the current sponsorship opportunities and email Michele (mglassburg
njfuture

org) or reach by phone at 609-393-0008 ext 1007 for more information.
---
Jury
Since 2002, New Jersey Future has honored more than 130 projects with Smart Growth Awards. Winners are selected from a statewide public nomination process by an independent jury. Judging the 2023 Smart Growth Awards were:
Naeema Campbell, Former Program Officer, The Geraldine R. Dodge Foundation
Scott Dvorak, NJ State Director, Trust for Public Land
Todd Gomez, Market Executive – North Region Community Development Banking, Bank of America
Teri Jover, Business Administrator and Redevelopment Director, Borough of Highland Park
Tenisha Malcolm-Wint, Director, Urban Mayors Policy Center, John S. Watson Institute for Urban Policy and Research, Kean University
Michael McGuinness, CEO Emeritus, NAIOP
Mahbubar Meenar, Professor, Rowan University
Jeff Monge, Managing Director, Monge Capital
Alle Reis, Vice President & NJ Regional CRA Officer, M&T Bank
Chris Watson, Director of Planning and Development Services, Murphy Schiller & Wilkes LLC