NJF Team and Contact Information
---
General Contact Information and Directions
New Jersey Future
16 W. Lafayette Street
Trenton, NJ 08608
p: 609-393-0008
f: 609-360-8478
General email (admin
njfuture

org)
Media Inquiries
Michele Glassburg (mglassburg
njfuture

org)
609-393-0008 x 107
Donations, Sponsorships, Events
Michele Glassburg (mglassburg
njfuture

org)
609-393-0008 x 107
Website (comms
njfuture

org)
609-393-0008 x 121
Administrative, Financial, and Other Inquiries (admin
njfuture

org)
609-393-0008 x 101
---
Peter Kasabach, Executive Director
Pete is the executive director of New Jersey Future, a nonprofit statewide policy and practice organization that advocates for strong, healthy, and resilient communities for everyone. Prior to joining New Jersey Future, Pete served as the chief of policy for the New Jersey Housing and Mortgage Finance Agency, and prior to that led all planning and real estate programs at the Trenton-based community development organization Isles. Pete lives and works in Trenton and has been actively engaged in the areas of planning, community redevelopment, finance, and housing for over 30 years. He is a licensed New Jersey Professional Planner and holds a B.S. in economics from the Wharton School of the University of Pennsylvania. Email Pete (pkasabach
njfuture

org) or reach by phone at 609-393-0008 ext. 104.
---
Michael Atkins, Communications Manager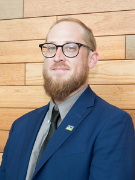 Michael oversees external and internal communications for New Jersey Future and coordinates a collaborative approach across the team to raise awareness for the organization's mission, goals, and successes. Before joining New Jersey Future, Michael advocated for a holistic watershed approach to address environmental inequities in the Los Angeles River watershed and transportation alternatives in LA County. In addition to being an environmental justice advocate, he is an accomplished multimedia producer who has interviewed a broad array of subjects including academics, musicians, historians, active military, elected officials and Indigenous tribal representatives. Michael studied Politics and History at New York University. Email Michael (matkins
njfuture

org) or reach by phone at 609-393-0008 ext. 111.
---
Gary Brune, Senior Policy Advisor
Gary Brune provides expert support to the organization's work on lead in drinking water and water financing policy. Prior to joining New Jersey Future, Gary was the chief financial officer at the New Jersey Department of Transportation. He also served as the executive director of the Transportation Trust Fund, developing policy options for program reauthorization. Prior to DOT, Gary worked at the New Jersey Office of Management and Budget, rising to the position of associate director. At OMB, he was responsible for developing budget recommendations for transportation, environmental protection, and capital/infrastructure, among other areas. During this time, Gary also served on the New Jersey Commission on Capital Budgeting and Planning. Gary received a Bachelor of Arts in History from the University of Dayton in Ohio and Master's in Public Administration from Baruch College, City University of New York. Email Gary (gbrune
njfuture

org) .
---
Brianne Callahan, Stormwater Manager
As Stormwater Manager, Bree works to help local governments and utilities create stormwater utilities more affordably and effectively to reduce flooding and improve water quality. She is responsible for creating a web-based resource center, organizing training sessions, and facilitating a peer-to-peer network of local officials. Prior to joining New Jersey Future, Bree served as Executive Director and Baykeeper for Massachusetts Baykeeper, and worked as a legal and environmental consultant in both Philadelphia and Boston. Bree earned her JD from the Villanova University Charles Widger School of Law, and holds a BA in architecture and environmental studies from the University of Pennsylvania. Email Brianne (bcallahan
njfuture

org) or reach by phone at 609-393-0008 ext. 120.
---
Deandrah Cameron, Policy Manager
Deandrah develops and advances state policies that affect health, water infrastructure, and redevelopment, with a primary focus on lead in drinking water. Prior to joining New Jersey Future, Deandrah worked as a case investigator at the Monmouth County Health Department to prevent the spread of COVID-19. Deandrah holds a B.S. in Public Health from the Edward J. Bloustein School of Planning and Public Policy, as well as a Master of Public Health focused on Health Systems and Policy with a Graduate Certificate in Public Health Nutrition from the Rutgers School of Public Health. Email Deandrah (dcameron
njfuture

org) or reach by phone at 609-393-0008 ext. 122.
---
Ron Dukes, Manager of Finance and Administration
Ron oversees and implements New Jersey Future's overall financial and administrative operations, including finance, accounting, human resources, risk management, information technology, and business planning. Prior to joining New Jersey Future, he worked as the interim Chief Financial Officer at the Trenton-based organization, Shiloh Community Development Corporation. For a decade, Ron has also worked as a certified public accountant (CPA) and certified information systems auditor (CISA) for public accounting firms, including PwC, and the publicly traded corporation, Verizon. Ron holds an M.A. in Accountancy and Professional Consultancy from Villanova University as well as a M.Div. and M.A. in Christian Education and Formation from Princeton Theological Seminary. Email Ron (rdukes
njfuture

org) or reach by phone at 609-393-0008 ext. 101.
---
Patricia Dunkak,
Development and Outreach Coordinator
Patricia provides support for activities in development, administration, and communications. She assists with fundraising and outreach for New Jersey Future events and programs. She has previously interned and volunteered with nonprofits focused on environmental issues and community development. Patricia earned her B.S. in Environmental and Resource Economics with a concentration in Sustainable Development and minors in Economics and Energy and Environmental Policy from the University of Delaware. Email Patricia (pdunkak
njfuture

org) or reach her by phone at 609-393-0008 ext. 118. 
---
Tim Evans, Director of Research
Tim is responsible for the original research and data analysis that support New Jersey Future's policy development. He regularly documents his research results in a variety of products, including full-length research reports and the monthly email newsletter. He also ensures that all of New Jersey Future's products and media communications are quantitatively accurate and defensible. Tim frequently provides data and advice to colleague organizations, serving as an informal research consultant to the smart growth community at large. His analysis and commentary have been featured by a wide range of state and national media outlets. Tim holds a B.S. in mathematics from Ursinus College, an M.S. in statistics from the University of Virginia, and a master's in city and regional planning (M.C.R.P.) from the Bloustein School of Planning and Public Policy at Rutgers University. Prior to joining New Jersey Future, Tim worked for six years as a mathematical statistician for the Bureau of the Census in Washington, D.C. Email Tim (timevans
njfuture

org) or reach by phone at 609-393-0008 ext. 103.
---
Paula Figueroa-Vega, Program Manager
Paula is the Jersey Water Works Program Manager and oversees its day-to-day operations. Jersey Water Works is a large and growing collaborative focused on transforming New Jersey's inadequate water infrastructure. Paula faciliates this diverse statewide network of people who are shifting the culture and thinking around one of the state's leading policy issues. Paula has directed a number of programs in the non-profit and higher education sectors and has dedicated close to 10 years working on community engagement initiatives at The College of New Jersey. In 2019, Paula cofounded MAPA Collaborative, a management consulting firm. Paula received a Master's Degree in Public Administration from Rutgers University. Email Paula (pfigueroa
njfuture

org) or reach by phone at 609-393-0008 ext 112.
---
Michele Glassburg, Director of Development and Outreach
Michele manages the team responsible for NJF's communications, outreach, and development activities. She is responsible for developing and implementing corporate outreach, fundraising, and relationship building activities, including events, for New Jersey Future and working with the program teams on grant management. Her career experience includes several years leading marketing and membership activities for the New Jersey Business & Industry Association. She holds a M.B.A. with a concentration in marketing from Temple University, and a B.A. in political science and economics from the University of Pennsylvania. Email Michele (mglassburg
njfuture

org) or reach by phone at 609-393-0008 ext 107.
---
Kimberley Irby, Policy Manager
Kimberley manages New Jersey Future's work on policies related to climate change, currently leading an initiative to reduce vehicle miles traveled in the state and facilitating the Climate Resilience Committee within Jersey Water Works. She has also supported other focus areas, such as broadband, Jersey WaterCheck, combined sewer overflows, water workforce, and water affordability. Prior to joining New Jersey Future, she evaluated programs providing energy bill assistance and energy efficiency services to low-income households. She is a 2021 graduate of the Environmental Leadership Program and holds a master's degree in Environment and Sustainability from the University of Michigan. Email Kimberley (kirby
njfuture

org) or reach by phone at 609-393-0008 ext. 108. 
---
Moriah Kinberg, Community Outreach Manager
Mo is responsible for New Jersey Future's outreach and engagement activities in several North Jersey urban communities that are currently dealing with flooding, health and redevelopment issues stemming from inadequate water systems. Mo has community and campaign organizing experience working with non-profit organizations and labor unions. She has worked on campaigns from the ground up, on topics ranging from transportation and education to food policy and environmental justice issues. She has effectively brought stakeholder groups together to form strong coalitions that have collectively passed legislation and won policy changes. Email Mo (mkinberg
njfuture

org) or reach her by phone at 510-452-7178.
---
Hannah Reynolds, Communications Specialist
Hannah works to implement and manage communications plans and strategies for project-specific needs and general programming at New Jersey Future. Prior to joining New Jersey Future, Hannah worked in forest management policy in Southeast Alaska and led the Divest Princeton fossil fuel divestment campaign. She graduated in 2022 from Princeton University with a B.A. in Anthropology focused on Law, Politics, and Economics, with a minor in Environmental Studies. Email Hannah (hreynolds
njfuture

org) or reach her by phone at 609-393-0008 ext. 119.
---
Tanya Rohrbach, Community Planning Manager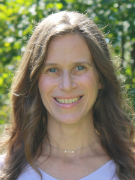 Tanya uses her experience ensuring accuracy and targeted approaches to land-use initiatives to help communities implement smart planning policies and practices that foster resilient and vibrant places for all community members. Her main focus areas include climate change adaptation and aging-friendly neighborhoods. Prior to joining New Jersey Future, she was a senior planner in the Somerset County Planning Division, where she managed the division's GIS initiatives, supervised GIS staff and assisted with development of regional plans and policies. She was responsible for data analyses to perform regional wastewater planning, flood risk research, and transportation assessments, and to provide local technical assistance. Tanya also has experience working at New Jersey land trusts, where she identified and prioritized lands for preservation at local and regional scales. Tanya is also an adjunct associate professor at Raritan Valley Community College, teaching courses in geography and environmental issues. She holds a master of science degree in Geography and a B.A. in Biology, both from Rutgers University and is a Certified Floodplain Manager. Email Tanya (trohrbach
njfuture

org) or reach by phone at 609-393-0008 ext. 105.
---
Andrea Sapal, Program Coordinator
Andrea facilitates the day-to-day operations of the Jersey Water Works collaborative through outreach and communication to the members' network. She assists with digital and print materials for program-specific events, campaigns, and websites. She previously served as a communications and development assistant for Sustainable Jersey City and worked as a research intern for The Millennium Project. Andrea holds a B.S. in international business from LIM College New York. Email Andrea (asapal
njfuture

org) or reach her by phone at 609-393-0008 ext. 113.
---
Diane Schrauth, Policy Director
Diane manages program staff responsible for New Jersey Future's Mainstreaming Green Infrastructure program, stormwater utilities, lead in drinking water policy, and general water policy. Diane plays a leadership role in policy development and advocacy, provides technical assistance, and works to advance program goals. She has over 20 years of experience in water and sustainability issues. In addition to her work as a consultant for organizations and agencies focused on water resources and sustainable development, Diane also served as a program officer at the William Penn Foundation. She holds a B.A. in anthropology and geology from Vanderbilt University, as well as a Master of Regional Planning with a concentration in land use and environmental planning from the University of North Carolina at Chapel Hill. Email Diane (dschrauth
njfuture

org) or reach her by phone at 609-393-0008 ext. 110.
---
Lindsey Sigmund, PP, AICP, Program Manager
Lindsey manages the New Jersey Future Mainstreaming Green Infrastructure (MGI) program, working to move green stormwater infrastructure practices into common practice. Prior to joining New Jersey Future, she worked on environmental policies and long-range planning efforts as the Environmental Planner for the City of Jersey City. She is a certified professional planner and holds a master's degree in City and Regional Planning from Rutgers University. Email Lindsey (lsigmund
njfuture

org) or reach her by phone at 609-393-0008 ext. 109.
---
Heather Sorge, Program Manager, Lead-Free NJ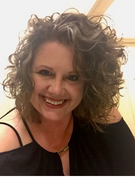 Heather is the Lead-Free NJ program manager and oversees its day-to-day operations. Lead-Free NJ is a new inclusive and equitable collaborative focused on addressing lead hazards and preventing childhood lead poisoning. Heather's work is centered on facilitating a diverse statewide network that hopes to ultimately ensure the eradication of childhood lead poisoning in New Jersey within 10 years. Prior to joining New Jersey Future, Heather was the organizer for Healthy Schools Now with the New Jersey Work Environment Council (WEC), a coalition of over 80 organizations representing a diverse set of stakeholders dedicated to ensuring all New Jersey children and school employees learn and work in safe, healthy, modernized school buildings. Heather graduated from Churchman Business School with a degree in Accounting Finance. Email Heather (hsorge
njfuture

org) or reach her by phone at 609-393-0008 ext. 116.
---
Chris Sturm, Senior Advisor
Chris has transitioned into an advisory role at New Jersey Future as she begins her sabbatical, which will run through the end of 2022. In her time at New Jersey Future, Chris has directed the organization's water programs and policy and led efforts to transform water infrastructure through the adoption of ground-breaking laws, regulations, and hundreds of millions of dollars of funding. Chris and her staff have launched successful collaborations including Jersey Water Works, Lead-Free NJ, Sewage-Free Streets and Rivers, and the Clean Water, Healthy Families and Good Jobs campaign. She directed the organization's work on green infrastructure, stormwater utilities, and lead in drinking water. She has also achieved innovations in areas including climate resilience; state and regional planning; land preservation; and compact, equitable growth. Her career experience includes serving as the assistant director of the Capital City Redevelopment Corporation. She holds a master's degree in Public Affairs from the Princeton School of Public and International Affairs, where she concentrated in Urban and Regional Planning.
---
Jyoti Venketraman, Program Manager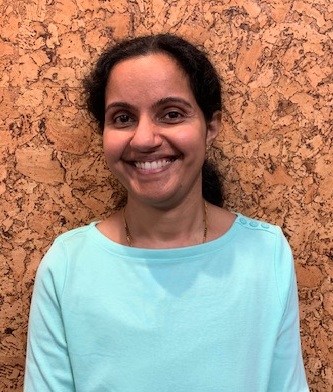 As Program Manager, Jyoti helps the Jersey Water Works Collaborative create data metrics to improve water infrastructure. She formerly worked at another statewide nonprofit managing a diverse portfolio of projects. She has experience in program evaluation, policy research, and public health through a decade-long career in social justice issues of health and equity. She is a 2020 graduate of the Environmental Leadership Program and holds a master's degree in Public Administration from New York University's Wagner Graduate School of Public Service, a post- graduate degree in Health Management, and a bachelor's degree in microbiology from India. Email Jyoti (jvenketraman
njfuture

org) or reach by phone at 609-393-0008 ext. 117.
---
Alyssa Zabinski, Digital Communications Coordinator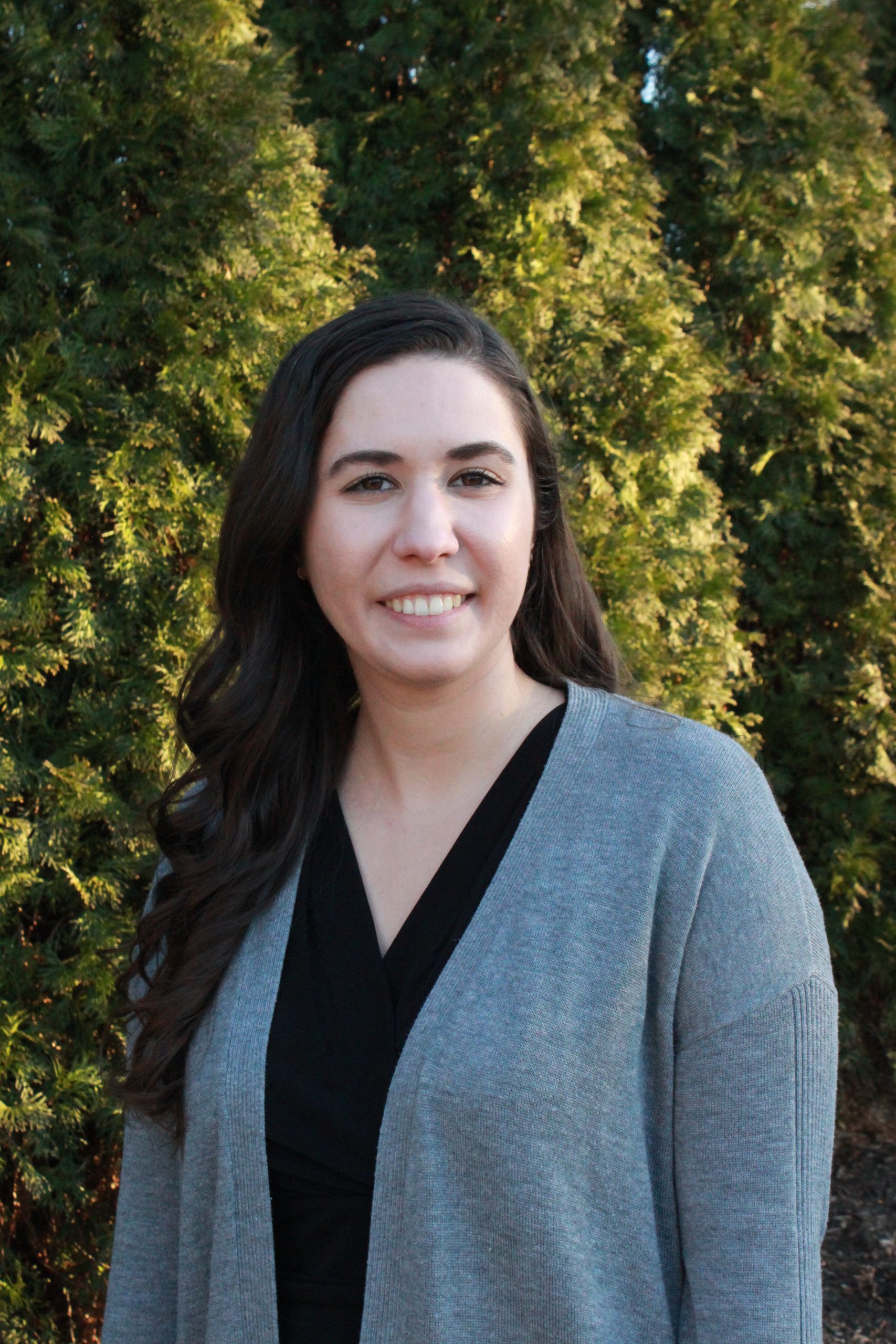 Alyssa coordinates and provides digital communications support to the New Jersey Future team. She assists with social media strategy, digital and print designs, website maintenance, and events. Prior to joining New Jersey Future, Alyssa gained experience in communications, campaigns, and events while working with environmental nonprofits focused on conservation and sustainability. She earned her B.A. in psychology with a minor in biology from West Chester University of Pennsylvania. Email Alyssa (azabinski
njfuture

org) or reach by phone at 609-393-0008 ext. 121.