Board of Trustees
Honorary Co-Chairs
James J. Florio (in memoriam)
Thomas H. Kean
Christine Todd Whitman
Executive Committee
Meishka L. Mitchell, Chair
President & CEO
Emerald Cities Collaborative
Meishka L. Mitchell, AICP, PP, is President & CEO of Emerald Cities Collaborative, a national nonprofit network of organizations working together to advance a sustainable environment while creating sustainable, just, and inclusive economies with opportunities for all. Meishka has over 18 years of visionary leadership, experience in climate justice and equitable and inclusive neighborhood development. Before joining Emerald Cities Collaborative, Meishka served as Vice President of Camden Community Partnership, a nonprofit community and economic development organization in Camden. At Camden Community Partnership, Meishka cultivated a resident-driven approach to neighborhood planning and development of parks and open spaces, historic preservation, and placemaking. Meishka has a Master of City Planning from the University of Pennsylvania.
Mark Mauriello, Vice Chair
Director of Environmental Affairs and Planning
Edgewood Properties
Mark Mauriello joined Edwood Properities in 2010 and is responsible for overseeing the company's environmental programs and serving as an advisor on regulatory issues and property acquisitions. Prior to joining Edgewood Properties, he formed his own consulting firm specializing in coastal zone management, floodplain management, land use regulation and regulatory compliance. Previously, he spent his career at the NJ Department of Environmental Protection, starting as a project specialist for the New Jersey Geological Survey. He rose through the ranks of the Division of Coastal Resources and Land Use Regulation Division, and was appointed as division director in 2002. In 2006, he was selected by then-NJDEP Commissioner Lisa Jackson to be assistant commissioner for land use management. In November 2008, he became NJDEP commissioner. In addition to his role as Vice-Chair of the Board of Trustees at NJF, Mark also serves as the Vice-president of the Board of Trustees at the American Littoral Society, serves on the Board of Directors at the NJ Association for Floodplain Management, and serves as a member of the NJ Pinelands Commission.
M. Courtney McCormick Esq., Secretary
Senior Vice President, Audit, Enterprise Risk & Compliance
PSEG
Courtney McCormick is responsible for the operations and strategic growth of PSE&G's and PSEG Long Island's solar energy, energy efficiency, demand response and alternative-fuel vehicle programs, as well as efforts to develop and implement additional products and services. Ms. McCormick joined PSEG in 2008, and was previously vice president, deputy general counsel and corporate secretary with responsibility for corporate governance and corporate transactions, business assurance and resilience, shareholder services, corporate records management, legal administration, securities and stock exchange matters and reporting compliance. Previously, Ms. McCormick worked at the law firms of King & Spalding LLP and Pillsbury Winthrop LLP. She is a member of the Board of Trustees of the Smart Electric Power Alliance and on the Advisory Board of the Rutgers Law School Center for Corporate Law and Governance.
Todd A. Gomez, Treasurer
Market Executive – North Region
Community Development Banking
Bank of America
Todd A. Gomez is the North Region Market Executive for Community Development Banking (CDB) at Bank of America Merrill Lynch. He is responsible for managing a $2.0B loan portfolio and leading a team focused on providing a broad range of debt and equity financing solutions to developers of affordable multifamily housing in the Northeast and Midwest. Mr. Gomez joined CDB in 2008 from Bank of America Securities where he was Managing Director of the Affordable Housing Finance Group. In his prior position, Mr. Gomez led a team that was responsible for providing investment banking and advisory services to residential developers, real estate management companies and owner/operators of affordable housing throughout the U.S.
Prior to joining BAS in 2004, Mr. Gomez served as the Chief Financial Officer of the Chicago Housing Authority where he was responsible for all financing, cash management, accounting, risk management, and financial reporting activity of the Authority. In addition, Mr. Gomez had responsibility for managing the Authority's $1.5B annual budget. Mr. Gomez worked for over 13 years in affordable housing finance and corporate banking prior to joining the CHA in 2000. Mr. Gomez specialized in financing multifamily and single family loan programs through state and local HFAs, as well as acquisition, rehabilitation, portfolio restructuring and program development for real estate developers throughout the U.S. Mr. Gomez has experience in structuring all types of taxable and tax-exempt multifamily financing transactions including: Section 8, FHA-insured, privately-insured, unenhanced and non-rated.
Mr. Gomez received his AB in Economics from Dartmouth College and a Masters of Business Administration with a concentration in Finance and Real Estate from the J.L. Kellogg Graduate School of Management at Northwestern University. Mr. Gomez is a member of the ULI Responsible Property Investment Council and the Real Estate Executive Council. He currently serves on the Boards of Enterprise Community Partners NY (Co-Chair), the Community Preservation Corporation, NYU Furman Center, New York Housing Conference, the Housing Partnership Development Corporation, EL Education and the South Mountain YMCA (NJ).
Jay Biggins
Executive Managing Director
Biggins Lacy Shapiro & Company, LLC
Jay Biggins manages Biggins Lacy Shapiro & Co.'s national-account corporate relationships, advising clients on relocation strategies, managing major projects involving complex multi-jurisdictional competitive strategies (employing non-traditional incentives such as land assemblage and development approvals) and developing innovative incentives structures to facilitate client objectives. He also serves as an adviser to public-sector economic development organizations on incentives strategies. Before founding BLS, Mr. Biggins was senior vice president and chief financial officer of the real estate subsidiary of the Dyson-Kissner-Moran Corp. He previously served as executive director of New York City's Office of Economic Development, and later was appointed commissioner of ports, international trade and commerce.
Kathleen T. Ellis
Principal,
Kathleen Ellis Strategic Solutions LLC
Kathleen Ellis is the chief executive officer of Kathleen Ellis Strategic Solutions LLC, a consulting firm specializing in energy policy, state government relations and crisis communication. From 2004 until March of 2018, Ms Ellis served in a variety of leadership positions at New Jersey Resources (NJR), a diversified energy services company, including chief operating officer of New Jersey Natural Gas, the regulated utility, where she was responsible for the delivery of energy and customer service to residential and business customers. She also oversaw the development and implementation of marketing strategy and new business development, long- and short-term communication, regulatory, government relations and environmental policies and strategies, and the development and implementation of all customer and community relations programs. She retired as executive vice president of policy and strategic development. Before joining NJR, Ms. Ellis was director of communications for Gov. James E. McGreevey. She also served as director of government relations and communications for Public Service Electric and Gas. In addition to New Jersey Future, she currently serves on the boards of directors of Hackensack Meridian Health and Interfaith Neighbors, Inc., in Asbury Park.
James G. Gilbert
Managing Director — Investments (retired)
Bank America/Merrill
Chairman (retired)
New Jersey State Planning Commission
James Gilbert was a managing director for wealth management at Merrill Lynch's Morristown office. He is currently on the boards of New Jersey Planning Officials and the New Jersey Highlands Coalition. He formerly served as chairman of the New Jersey State Planning Commission (1986-1995) and was a member of the Joint Advisory Board, Bloustein School of Planning and Public Policy/The Center for Urban Policy Research, Rutgers University (1992-1998); Ad-Hoc Committee to Draft State Planning Act (1984); and Ad-Hoc Committee to Draft Fair Housing Act (1984). He was president of the New Jersey Federation of Planning from 1981 to 1983, and chairman and member of the Englewood Planning Board from 1970 to 1983.
Susan S. Lederman Ph.D.
Professor (emerita)
Kean University
Susan Lederman has been on the faculty at Kean University since 1977. She was the founding executive director of the Gateway Institute for Regional Development and has served as director of Kean's Master of Public Administration Program. Dr. Lederman is a past president of the League of Women Voters of the United States (1990-1992) and served as the president of the New Jersey League of Women Voters from 1985 to 1989. She chaired the Local Government Expenditure and Finance Task Force of the New Jersey State and Local Expenditure and Revenue Policy Commission (SLERP) from 1985 to 1988 and also was a member of the Local Expenditure Limitations Technical Review Commission. She is co-author of the book, Elections in America: Control and Influence in Democratic Politics. A former president of the Northeastern Political Science Association, she has also served on the Council on New Jersey Affairs, Princeton University; as a commissioner of the New Jersey Election Law Enforcement Commission (ELEC); and as director of the Alliance for Health Reform.
Steven D. Weinstein Esq.
Of Counsel
Connell Foley LLP
Steven D. Weinstein joined Connell Foley in April 2021 as of counsel after serving as general counsel and executive vice president for government relations for Rowan University. In that role, he helped transform the university into one of the fastest growing public research universities in the country. Drawing upon his extensive government relations experience, Steve regularly advocates with a wide range of state- and federal-level government agencies. He also serves as special counsel to a number of governmental entities. A former partner at Blank Rome, Mr. Weinstein is certified as a federal and New Jersey state mediator. He has additional concentrations in public finance practice, in local and state redevelopment and incentives and in administrative and government relations matters. He served as counsel for Camden County and as legislative aide to Assemblyman James J. Florio. He currently serves on the Haddonfield Board of Education..
Trustees
Charles T. Brown, MPA, CPD, LCI
Founder & CEO
Equitable Cities LLC
Renowned urban visionary Charles T. Brown, MPA, CPD, LCI, embodies transformative change in urban planning, focusing on equity, health, and sustainability. At the helm of Equitable Cities LLC, a prominent minority and veteran-owned consulting firm, he has steered urban design towards inclusivity and innovation. With a wealth of experience spanning public sectors, academia, and military service, Charles is globally celebrated for designing neighborhoods that resonate safety, health consciousness, and vibrancy. Recognition from institutions like the National Highway Traffic Safety Administration validates his leading stance on transportation equity. Beyond his consulting prowess, Charles's thought leadership resonates in international journals and media platforms like The New York Times and The Washington Post. A proud military veteran, Charles's commitment to equitable urban futures radiates not only in his professional endeavors but also in his personal life, serving as an inspiration to many aspiring urban planners.
Christopher A. Brown
Director of Community Development
City of Hoboken
Christopher Brown, director of community development for the City of Hoboken, oversees the city's redevelopment and master planning, zoning office, land use boards, affordable housing, Community Development Block Grant Program, and various other community development initiatives such as the 2020 Census and the City's Homelessness Task Force. Chris has volunteered in previous years with the American Planning Association-New Jersey Chapter, as well as the Planning Accreditation Board.
Henry A. Coleman Ph.D.
Professor of Public Policy
Edward J. Bloustein School of Planning and Public Policy
Rutgers University
Henry Coleman is a professor of public policy at Rutgers University's Bloustein School of Planning and Public Policy. He previously served as a Brookings Economic Policy Fellow, which he spent in the Office of Policy Development and Research at the U.S. Department of Housing and Urban Development. He also served as a senior economist in the Office of the Chief Economist at the U.S. General Accounting Office. His federal government service also included service as the director of Government Finance Research at the U.S. Advisory Commission on Intergovernmental Relations. Dr. Coleman served as the executive director of the New Jersey State and Local Expenditure and Revenue Policy (SLERP) Commission. He also served state government as the assistant director of operations and research at the Office of State Planning and as a senior policy adviser in Gov. James J. Florio's Office of Management and Policy.
Michele S. Delisfort, AICP, PP
Principal & Managing Partner
Nishuane Group, LLC
Michele S. Delisfort, AICP, PP, is a Principal & Managing Partner at Nishuane Group, LLC., a planning consultancy located in Montclair, New Jersey. Ms. Delisfort has over 25 years of professional experience in land use planning, redevelopment planning, and community economic development. She is knowledgeable about planning tools and policies that incentivize and promote sound, equitable, and strategic development.
As Chairperson of the Redevelopment Planning Committee of the American Planning Association (APA)-NJ Chapter, she co-authored the chapter's Redevelopment Policy Guide and is often invited to be a panelist at local, state, and national planning conferences. She is also a member of the APA-National Chapter, where she serves on the Ethics Committee. Additionally, Ms. Delisfort is an Instructor at the NJ Redevelopment Authority – Training Institute. Along with her work as a Professional Planner, Ms. Delisfort is the former Mayor of the Township of Union and a member of the Township Committee.
Ms. Delisfort's educational background and professional experience have allowed her to build a multifaceted career ranging from higher education to community revitalization, volunteerism to entrepreneurism, to holding elected office. She credits her strong industry and community roots to her education and immersive practical experience gained from decades in the Real Estate Development, Government, and Urban Planning industries.
Lawrence M. DiVietro Jr.
President
Land Dimensions Engineering
Mr. DiVietro has 27 years of experience in land use management, site development, design land planning, land surveying and management. He founded Land Dimensions in 1979 and the firm has developed a reputation for designing projects that meet the changing demands of planning and regulatory agencies, as well as accommodating changing social, economic and environmental trends. He is a president of the board of trustees of the Gloucester County YMCA; a member and past president of the board of the Gloucester County College Foundation; a trustee of the Southern New Jersey Development Council; and a past trustee of Rowan University. He is a licensed professional land surveyor and professional planner in the State of New Jersey and a member of the American Institute of Certified Planners.
Kevin Drennan
Managing Director
Mercury
Kevin Drennan serves as Managing Director in Mercury's Westfield New Jersey Office, where he specializes in government affairs. In this role, Kevin is responsible for strategic advising and legislative advocacy.
Most recently, Kevin served as Executive Director/Chief of Staff in the New Jersey Senate Majority Office. As Executive Director/Chief of Staff, he managed a staff of 40 people, created the policy agenda and communications plans to drive the agenda forward. Some key policy successes include the elimination of cash bail, legalization of cannabis, stabilization of Atlantic City, improvement of the lives of individuals with intellectual disabilities, increasing the minimum wage, expansion of paid family leave, improvement of K-12 funding, creation of the first Urban Research University, the development of the state's first veterinary school, the rebirth of the City of Camden, improvement of the State's economic incentives, movement towards increased development of solar and wind and the stabilization of the state's three nuclear power plants.
Before joining the New Jersey Senate Majority Office, Kevin worked at a prominent telecommunications and entertainment company in New Jersey, where he worked with regulatory agencies, government officials, and other regulated companies related to the telecommunications industry. He also worked in the healthcare field, leading the government affairs team for one of the nation's largest companies in New Jersey, Connecticut, and Rhode Island.
Kevin also has led voter contact teams from school board races to United States Senators. He was the Get Out the Vote Director/Voter Contact Director on two New Jersey gubernatorial campaigns and on two United States Senate campaigns.
Kevin earned his B.A. in Political Science from the College of New Jersey and a Masters in City and Regional Planning from Rutgers University. Kevin lives in Hamilton, NJ with his wife, Rachel Holland and two daughters, Eva Marie and Jacqueline.
Kenneth M. Esser, Jr.
Senior Vice President, Behavioral Health & Special Advisor to the CEO
Hackensack Meridian Health
Mr. Esser serves as senior vice president, chief of staff, Corporate Services, Governance and Government Relations for Hackensack Meridian Health. He is responsible for the central coordination of all activities of the office of the CEO. He also serves as the liaison to the Board of Trustees and leads the development of external relations strategy to elevate Hackensack Meridian Health and our executive leadership team.
Mr. Esser has played an essential role in coordinating many network milestones including: the integration of Carrier Clinic to enhance behavioral health care; the launch of the Center for Discovery and Innovation to enhance research to produce clinical breakthroughs as well as the National Cancer Institute's approval of the John Theurer Cancer Center as part of the NCI-Designated Georgetown Lombardi Comprehensive Cancer Center, one of just 16 elite research consortia in the nation.
Mr. Esser previously served PSE&G where he was manager, Program Growth and Strategy, and led the development and implementation of the organization's utility of the future strategy. Prior to PSE&G, he was a senior associate with Gabel Associates where he advised clients on energy investment opportunities. Kenny also has some impressive experience with our state government as Chief Energy Advisor for the Office of the Governor and a policy advisor for Energy and Economic Growth for the New Jersey Department of Environmental Protection.
Mr. Esser holds a Bachelor of Arts in Political Science from Rutgers University. He was awarded NJBIZ 2019 "40 Under 40 Awards'' which honor industry leaders in New Jersey who are making their mark under age 40 through "determination, passion and a drive to achieve.''
Katie Feery
Director of Strategic Initiatives and Sustainability
New Jersey Resources
Katie Feery serves as Director of Strategic Initiatives and Sustainability for New Jersey Resources, a diversified energy company based in Wall, NJ. In this role, she leads the company's Office of Sustainability, advising and collaborating with senior leaders on development and implementation of corporate environmental, social, and governance efforts. Previously, she served as manager of the company's residential solar program and has held a variety of positions in communications and marketing. Ms. Feery holds a BA in Communications from Rutgers College and a Masters in Business Administration in Marketing from Rutgers Business School. She also serves on the External Advisory Board for the PSEG Institute for Sustainability Studies at Montclair State University.
Robert S. Goldsmith Esq.
Co-Chair, Redevelopment & Land Use Department
Greenbaum Rowe Smith & Davis LLP
Mr. Goldsmith is a partner in the real estate department of Greenbaum, Rowe, Smith & Davis LLP, where he chairs the redevelopment practice group. His practice focuses on redevelopment, transit-oriented development, downtown revitalization, project financing and incentives, green building and public-private partnerships. He also has broad experience in complex commercial litigation, construction litigation and appellate work. He has counseled and consulted with both developers and municipalities for numerous redevelopment projects throughout the state and over 30 special improvement districts. In addition, he has developed and teaches a redevelopment law course at Rutgers Law School-Newark and at the Kislak Real Estate Institute at Monmouth University, and he is a frequent lecturer on the topics of redevelopment and mixed-use developments. He is president of Downtown New Jersey.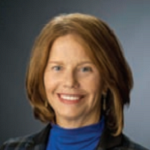 Jane M. Kenny
Founder and Managing Partner
The Whitman Strategy Group LLC
Jane Kenny is a founder and the managing partner for The Whitman Strategy Group LLC, an all-women firm specializing in environmental and energy issues and government relations. Previously, she has served as a regional administrator of the U.S. Environmental Protection Agency, where she oversaw the agency's work in New York, New Jersey, Puerto Rico, and the Virgin Islands. Ms. Kenny has been a top advisor to three governors of New Jersey, and served as New Jersey's commissioner for the Department of Community Affairs under then-Governor Christie Whitman, where her initiatives included creating new urban redevelopment programs, establishing the nation's first building rehabilitation code, broadening neighborhood revitalization programs, promoting shared local services, and financing a record number of affordable housing units. She is a visiting associate of the Eagleton Institute of Politics. She serves on the Board of Directors for New Jersey Resources, where she chairs or is a member of several of its committees including its executive committee.She also serves on the executive committees of New Jersey Future and Sustainable Jersey.
Allison Ladd
Deputy Mayor/Director Economic and Housing Development
City of Newark, NJ
Allison Ladd leads Mayor Baraka's equitable growth housing and development strategy which has won national acclaim for harnessing billions in new investment to create opportunity for Newark residents and businesses.
She previously served as Deputy Director of Washington, DC Housing and Community Development. In Newark, she created new tools to expand affordable housing and homeownership, prevent evictions, transform abandoned properties into neighborhood assets, and create mixed income housing through inclusionary zoning. She is the Chair of Invest Newark, the city's economic development corporation, which operates Newark's landbank and works to bring America's fastest broadband to residents and businesses.
During the pandemic, Ms. Ladd implemented emergency programs that enabled the survival of Newark's struggling residents and small businesses.
Tenisha N. Malcolm-Wint
Director, Urban Mayors Policy Center
John S. Watson Institute for Urban Policy and Research
Kean University
Tenisha Malcolm-Wint serves as the Director of the Urban Mayors Policy Center at the John S. Watson Institute for Urban Policy and Research at Kean University. In this role, Malcolm-Wint supports the work of the Institute and to members of the New Jersey Urban Mayors Association (NJUMA) by guiding communities as they seek solutions to various issues facing urban municipalities. Tenisha provides technical support to the members of the NJUMA focusing on policy analysis and research.
Malcolm-Wint is also the Founder and Chief Outdoor Experience Officer (COEO) of Outdoors On Purpose, a hiking community developed to encourage all people to find respite and joy in the outdoors with emphasis on Brown and Brown folx.
Tenisha dedicates countless hours of her time, talent and resources to several nonprofits and service groups through the Greater Essex County area of New Jersey, the tri-state and in the Caribbean.
Joseph J. Maraziti Jr. Esq.
Partner
Maraziti Falcon LLP
Joseph Maraziti is a partner in the law firm of Maraziti, Falcon LLP in Short Hills. He represents both public- and private-sector clients in regulatory, transactional and litigation matters having local and national significance. Mr. Maraziti served from 1998 to 2002 as chairman of the New Jersey State Planning Commission, which adopted the State Development and Redevelopment Plan in March 2001. In this role, he worked with the governor's cabinet and local communities to ensure that development and redevelopment in the state enhances the quality of life. He has served on the Supreme Court of New Jersey Committee on Environmental Litigation; was the founding chair of the Morris County Bar Association Environmental Law Committee; and is an associate of the Environmental Law Institute. He was also selected for inclusion in the 2007 edition of Super Lawyers of New Jersey.
Gualberto (Gil) Medina
Executive Vice President
CBRE Brokerage Services
Gualberto (Gil) Medina formerly managed Cushman & Wakefield's New Jersey operations, providing leadership and direction for the East Rutherford, Parsippany and Edison offices. During his more than 25 years' experience in private business and public-sector work, Mr. Medina served as the state's secretary of commerce, where he was responsible for planning and implementing business-climate and organizational reforms to improve the state's economy. He was the Whitman administration's point person in the creation of incentive, finance and regulatory programs that today constitute the state's core economic growth policies. Mr. Medina's work, in his various professional capacities has resulted in incentive benefits totaling more than $1 billion.
David F. Moore
Executive Director (retired)
New Jersey Conservation Foundation
Dave Moore was executive director of the New Jersey Conservation Foundation from 1969-1999 and is now serving on the organization's board of trustees. He is also currently a member of the boards of trustees of the Pinelands Preservation Alliance and the Delaware River Mill Society. He has served on numerous other nonprofits throughout his career, including the New Jersey Natural Lands Trust, New Jersey Tidelands Resource Council, New Jersey Natural Areas Council, New Jersey Recycling Forum, Council on New Jersey Affairs, the state's Waterfowl Advisory Committee, Natural Area Council in Washington, D.C., and the Stockton Alliance.
Kendra F. Morris
President, Northeast Region
Veolia North America
Kendra F. Morris has 15 years of experience developing sustainable public infrastructure. Currently, she is President of the Northeast Region for Veolia North America, where she partners with municipal leaders to bring affordable and smart water solutions to communities. From Veolia's headquarters in New Jersey, Ms. Morris oversees new digital technology deployment, as well as commercial development activities for new water and wastewater contracts.
Ms. Morris is co-chair of the Jersey Water Works Water Workforce Subcommittee, where she collaborates with committee members to attract youth to the water industry through outreach programs and college partnerships.
Ms. Morris has a background in infrastructure investment and is passionate about environmental protection, water quality, and resilient public infrastructure. She has worked at two of the largest water utilities in the US and at one of the largest P3 infrastructure funds across the country. She earned her Bachelor of Arts in economics and political science and a Master of City & Regional Planning, both from the University of Pennsylvania.
Pamela H. Mount
Owner
Terhune Orchards
Pam Mount owns and manages Terhune Orchards, a 200-acre fruit and vegetable farm, which welcomes more than a half-million visitors each, year. Known for innovative cultivation practices, dwarf fruit trees, drip irrigation, integrated pest management, small fruit production, greenhouse production and cider processing, Terhune Orchards has a farm market and bakery that are open year round. Terhune Orchards offers pick-your-own apples, peaches, berries, flowers and pumpkins. The orchards host a number of farm festivals each year, in addition to a variety of tours and classes. The farm produce is sold at the Terhune Orchards home farm, at the Trenton Farmers' Market, local restaurants and the Lawrenceville Country Farm Market. Ms. Mount is a former mayor and deputy mayor of Lawrence Township, and a former member of the Lawrence Township council.
Ingrid W. Reed
New Jersey Future Senior Fellow
Director (retired)
New Jersey Project, Eagleton Institute of Politics
Rutgers University
Ingrid Reed formerly directed the Eagleton New Jersey Project, an initiative designed to reinforce and expand the contributions of Rutgers' Eagleton Institute of Politics to the governance and politics of its home state. She writes columns on New Jersey politics for numerous publications and is frequently interviewed by state, national and international media for analysis of New Jersey politics. Ms. Reed has a wide range of experience in state politics and planning, governance and community affairs. She has served on the New Jersey planning committee for implementing the federal Help America Vote Act; as chair of the Capital City (Trenton) Redevelopment Corp.; as a founder of New Jersey Future; and as a trustee of the Community Foundation of New Jersey. Before joining the Eagleton Institute, she was vice president for public affairs and corporate secretary of The Rockefeller University in New York City, and assistant dean of Princeton University's Woodrow Wilson School of Public and International Affairs, where she also directed the Rockefeller Public Service Awards Program.
Wanda I. Saez
Senior Vice President, Philanthropy and Community Impact
Wells Fargo & Company
In her current role, Wanda Saez helps to manage relationships with community groups, activists, small businesses, nonprofit organizations, local governments and community leaders throughout the New York, New Jersey and Connecticut markets. Ms. Saez has been affiliated with many professional and community groups in various capacities. She serves on the board of the Greater Trenton initiative; on the education committee of the New Jersey Business and Industry Association; and on the advisory board of The Center for Financial Wellness. She is a longtime member of the New Jersey Council for Financial Education and a graduate of the Leadership New Jersey program.
Stephen A. Santola Esq.
Executive Vice President and General Counsel
Woodmont Properties
Steve Santola has been a practicing attorney in New Jersey and New York, specializing in land use and real estate, since 1991. He joined Woodmont Properties in 2004, where he is responsible for the firm's legal matters, including the oversight of the company's regulatory and municipal approvals. He also serves as project manager and manages the development approval process for many of the company's downtown redevelopment sites, including the Epstein's Morristown redevelopment project, the West Side Lofts in Red Bank and Lower Broadway in South Amboy. He has been a guest lecturer on transit-oriented development at the NYU Schack Institute of Real Estate, the New Jersey Redevelopment Authority's training institute and the Kislak Real Estate Institute at Monmouth University, and he has been a frequent panelist and speaker on redevelopment and regulatory issues. He serves on the executive board of Downtown New Jersey. Mr. Santola served on the Livingston Township Council from 2001-2012 and as mayor in 2003, 2007 and 2012. He also served on Gov. Christie's 2009 transition team and Gov. Murphy's 2017 transition team.

Brian Trelstad
Partner
Bridges Fund Management
Until 2012 Mr. Trelstad was the chief investment officer of Acumen Fund, where he oversaw $55 million of investments into companies that were delivering health, water, energy, and agriculture services in South Asia and sub-Saharan Africa. He was a member of Acumen's management team and helped build out the network of country operations that worked closely with local entrepreneurs. Mr. Trelstad was also a co-founding board member of the Aspen Network of Development Entrepreneurs and was one of the principal architects of impact management software tool Pulse, and of the Impact Reporting and Investment Standards. Prior to Acumen Fund, he was a consultant at McKinsey & Company, a lead environmental staff person at the Corporation for National Service, and was involved in a range of nonprofit and for-profit start-ups.
Madeline (Maddy) Urbish
Head of Government Affairs and Market Strategy for New Jersey
Ørsted
Maddy serves as Ørsted's Head of Government Affairs and Market Strategy for New Jersey. She is responsible for working closely with New Jersey government and non-governmental agencies to build the wind industry in the Tri-State and Mid-Atlantic regions.
Prior to joining Ørsted in March 2021, Maddy worked as a senior associate with River Crossing Strategy Group, where she represented clients in the energy sector. In 2018, Maddy served as policy advisor to Governor Phil Murphy, focusing on energy, environment, and agriculture. Prior to serving in the Murphy administration, Maddy worked in a government relations role with New Jersey Audubon, where she managed a multi-state coalition of NGOs and led federal advocacy efforts, including establishing and funding a new conservation program. Additionally, Maddy served in the office of a U.S. representative, worked for a consulting firm representing local governments with U.S. Army Corps of Engineers projects, and spent four years at The College of New Jersey managing coalitions focused on criminal justice and recidivism in Trenton. Maddy began her career serving as an intern and legislative research aide for then-Assemblywoman Bonnie Watson Coleman.
Maddy was raised in Bergen County and received her B.A. degrees in history and political science from The College of New Jersey, as well as a Master in Public Administration from the University of Pennsylvania. She has several years of experience volunteering on local planning and zoning boards and on city council.